Tea Health Information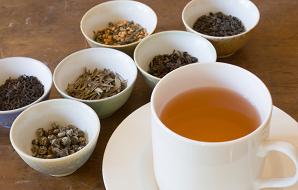 There is a wealth of tea health information that has been published in journals, books, newsletters and on the internet.

Hundreds of scientific studies involving humans and animals have linked daily tea consumption -- whether black, green, oolong, white or herbal tea varieties -- with potential medicinal benefits.

In fact, knowledge and use of tea as a health tonic for various ailments dates back thousands of years to when the brew was first discovered in China.

Today, health research on tea reveals therapeutic properties for almost every type of health condition from arthritis, heart disease, cancer and liver disease to asthma, tooth decay, stress and weight control.

The research is exciting and indicative of potential benefits from such a natural source – the Camellia sinensis plant, a perennial evergreen shrub from which all tea comes. Yet, it is important to keep in mind that more research studies need to be conducted done to further substantiate findings.

The following selection of articles are provided for general information and reference purposes -- and should not be interpreted as specific medical advice. If you are considering adding tea or herbal infusions to your daily diet for therapeutic or medicinal purposes, be sure to first consult with your healthcare provider.





Related Articles
Tea May Lower Breast Cancer Risk

Tea and Ovarian Cancer Protection

Health Benefits of Green Tea

Exercise Caution When Using Herbs as Remedies

Kombucha Tea Information

Pu-Erh Tea - Health Attributes

Pu-Erh Tea's Rich History

Creative Ways to Use a Tea Bag

Kombucha Tea Recipe

Raspberry Leaf Tea

Weight Loss Tea

Chinese Herbal Teas

Ma Huang Tea ... (Ephedra) Now Banned

Colon Cleansing Tea

Milk Inhibits Tea's Health Benefits

Chinese Diet Tea



Return HOME from Tea Health Information articles